Column Charts
Get More From Your Data Analysis
In today's data-driven world, you need effective charts and graphs to make accurate and timely decisions. Otherwise, you won't be able to make sense of overwhelming analytics efficiently.
Column charts offer a familiar solution to visual analysis problems. It's one of the most versatile and universal tools for charting data.
ChartExpo makes data analysis even smoother by offering the best column chart maker available. You can create charts in just 3 easy steps, with no tedious coding or setup necessary.
See the power of ChartExpo and column charts today.
Column Charts for
Google Sheets
Column Charts for
Microsoft Excel
Free 7-day trial (no purchase necessary). Pricing starts at $10 per month.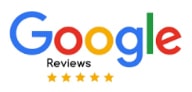 ChartExpo for Google Sheets is
used by 210,000+ users worldwide!